« My Singles of 2004 | 回到主頁面 | Farewell 2004 »
2005-01- 3, 6:35 AM
My Albums of 2004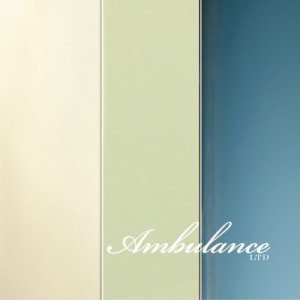 1. Ambulance Ltd- Ambulance Ltd 2. The Arcade Fire- Funeral 3. Elliott Smith- From a Basement on the Hill 4. Modest Mouse- Good News for People who Love Bad News 5. Animal Collective- Sung Tongs 6. Sonic Youth- Sonic Nurse 7. Sufjan Stevens- Seven Swans 8. Secret Machines- Now Here is Nowhere 9. Max Richter- Blue Notebooks 10. Wilco- A Ghost is Born 11. Statistics- Leave Your Name 12. Styrofoam- Nothing's Lost 13. Lali Puna- Faking the Books 14. Loretta Lynn- Van Lear Rose 15. Rilo Kiley- More Adventurous 16. Interpol- Antics 17. Morrissey - You Are The Quarry 18. Adem- Homesongs 19. The National- Cherry Tree 20. Devendra Banhart- Rejoicing in the Hands 21. Nick Cave & The Bad Seeds- The Lyre of Orpheus/Abattoir Blues 22. David Byrne- Grown Backwards 23. Black Keys- Rubber Factory 24. Mice Parade- Obrigado Saudade 25. Apostle of Hustle- Folkloric Feel 26. The Libertines- The Libertines 27. The Fiery Furnaces- Blueberry Boat 28. Architecture in Helsinki- Fingers Crossed 29. The Earlies - These were the Earlies 30. Mansun - Kleptomania
Also Recommend Air- Talkie Walkie The Album Leaf- Seal Beach American Music Club- Love songs for Patriots Asobi Seksu- Asobi Seksu Bjork- Medulla Brian Wilson- SMiLE The Concretes- The Concretes The Cure- The Cure The Dears- No Cities Left Divine Comedy- Absent Friends Fennesz- Venice Fly Pan Am- N'Ecoutez Pas Ghost- Hypnotic Underworld The Go Find- Miami Gomez- Split the Difference Hope of the States- The Lost Riots Iron & Wine- Our Endless Numbered Days James Yorkston & The Athletes- Just Beyond The River Jason Forrest- The Unrelenting Songs of the 1979 Post Disco Crash Johann Johannsson- Virthulegu Forsetar Junior Boys- Last Exit Luna- Rendezvous Patti Smith- Trampin' Paul Weller- Studio 150 Pinback- Summer in Abaddon Rogue Wave- Out of the Shadow Sigur Ros- Ba Ba Ti Ki Di Do Tom Waits- Real Gone Xiu Xiu- Fabulous Muscles
[年 鑑] 引用(0)
引用
迴響
I'm impressed with your selection of music and also quite curious. do you work in the music industry?
由 ash 發表於 January 22, 2005 12:45 AM
Thanx for your compliment.
Well, sort of. My full time job is graduate student, and usually write some music sleeves, or reviews for magazines. I did had several practical experiences in so called music industry.
However, right now, just for personal interest, maybe it's a kind of writing hobby. But, I do think about the possibility of pursuing my career in these fields in the future.
由 pulp 發表於 January 23, 2005 3:25 AM