« 2001年終榜 - 2 | 回到主頁面 | Sometimes It Hurts »
2002-04-26, 11:06 PM
Is Brit-Pop Dead?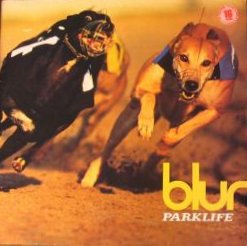 【譯自BBC 6社論】
這是第一次在告示牌熱門100名排行中沒有英國樂團.難道這是因為此刻沒有好的英國樂團嗎?還是因為那些播放美國廣播節目的媒體們不知道目前英國樂壇發生了什麼事?
事實上我認為最近許多優秀的美國樂團如The White Stripes,The Strokes,Ryan Adams在美國本土仍然是少人知道的,但在此地他們卻同時享有媒體的高曝光率和排行榜上的成功.
自從60年代中期的英倫入侵之後總是會有一些英國樂團在美國的排行榜中,不論是70年代的裝扮搖滾還是龐克,或是80年代的新浪潮和重金屬以及90年代的Brit-pop,告示牌排行榜對於英國的音樂風潮總是多少有些指標作用.
但我不認為這件事的重點在於沒有英國樂團在美國的排行榜上露臉,而是好的英國音樂必須在美國排行榜上經過一番掙扎才有可能被推薦.不論是來自英國,瑞典,甚至是美國本土,我們必須了解當音樂成為在商業體系下被餵養的幼稚產品時,那只會創造一個充滿笨蛋的世代!
(原文如下)
Is Britpop Dead?
So, for the first time ever, there are no British bands in Billboard'sHot 100. Could this because there are no good British bands around atthe moment? Or is it actually because the media corporations that runAmerican radio are unaware of what is happening in music in this country?
I would have to assume the latter as many great American artists such asThe White Stripes, The Strokes, and even Ryan Adams are still virtuallyunknown over there, yet over here they enjoy exposure in the media as wellas chart success.
Ever since the British Invasion in the mid Sixties there has always beensome British presence in the charts. Since that time whether it was theglam and punk of the Seventies, the new wave and heavy metal acts of theEighties or Britpop in the Nineties, the Billboard chart always gave someindication of what was happening in this country musically.
But I don't think it's a case of not having British representation in thecharts more a case of good music struggling to be represented inthe American charts. Whether it comes from England, Sweden or even theirown land America must realize that being spoon fed commercial friendlypap music only creates a generation of fools.
[音 樂] 引用(0)
引用
迴響